In this 'most popular' series I'm going over the five most popular colors on my Pinterest. It gives me an excuse to wear some of my older shades again, and in the meantime, it's just fun to see. In the previous post, I was complaining that we didn't see much variation between the different seasons and that I was thinking about quitting the series. Well, be careful what you wish for, because this season's post is filled with new shades! Four shades out of five are new popular colors! It was therefore a bit of work to swatch everything, but it was so much fun!
I'm still wearing Coastal Sand-tuary while writing this post, and it's a really amazing colors. To be fair, it almost made it a couple of times to this top 5, but it never reached it until now. Coastal Sand-tuary is a pale ivory shade, that has been released as part of OPI's Summer 2021 Malibu collection. The color has been added to OPI's permanent collection which makes it easy to find. I didn't really like the application of Coastal Sand-tuary this time. It was still a bit patchy after three coats. However, the longer I'm wearing Coastal Sand-tuary, the more I forget about the application and the more I love it!
To be completely honest with you, I'm not surprised a pink creme made it into this list! I saw a huge rise in popularity of pink nail polish around the release of the Barbie movie! I think that's why Racing for Pinks suddenly got so much attention. Racing for pinks was released in 2022 as part of the OPI x Xbox collection. To be honest, I forgot a bit about this particular color, but it's actually really nice. Of course, you can find many dupes for this one. I'm wearing three coats of Racing for pinks in the picture above, and the application was totally fine!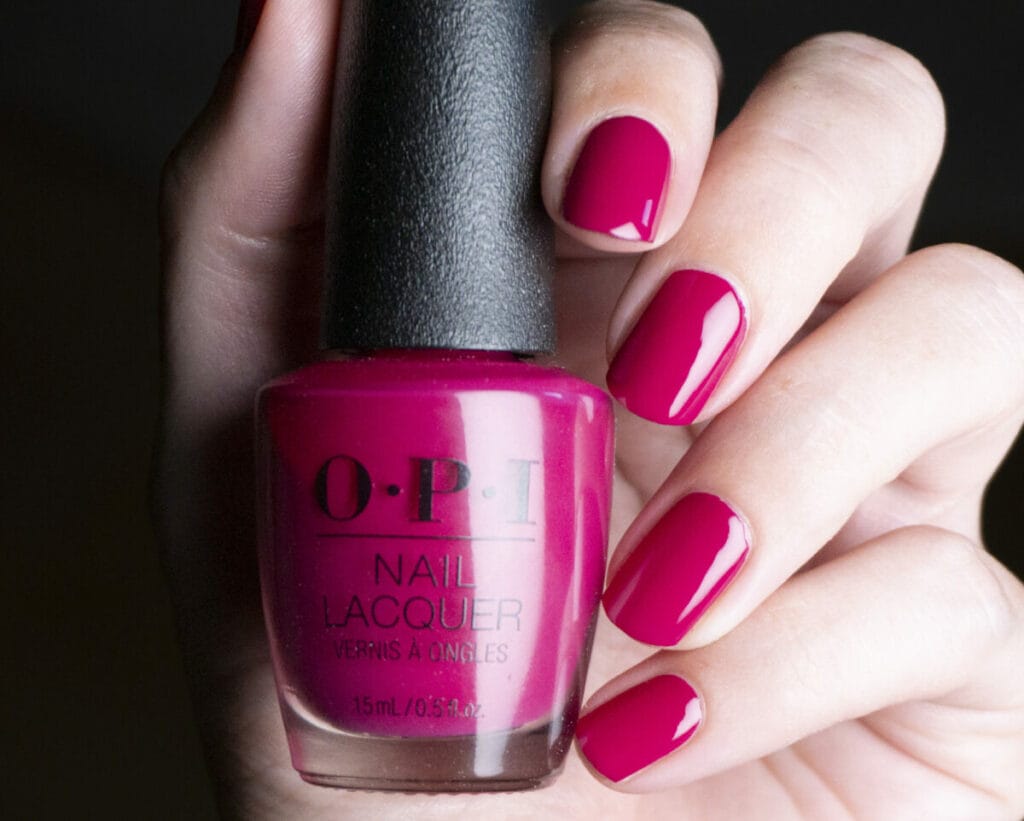 I will admit, I was a bit surprised to 7th & flower here out of nowhere. It might also have to do a bit with the rise of Barbie colors, but I think it also helps that `Viva Magenta' is the color of the year for 2023. 7th & flower is another shade released in 2021, but as part of OPI's Downtown LA fall collection. I haven't really paid much attention to this shade ever since, but after wearing it again I'm very enthusiastic about it. It's a gorgeous vibrant color that's opaque in two coats. It's perfect for the time of year when you're not completely ready to commit to fall colors yet.
If you have been following this series for a while now, Essie Win me over will definitely look familiar to you. Ever since the start of the series last year, this one has always been the winner. This is the first time that Win me over is not on number one, so it seems like it's decreasing a bit in popularity. The formula of Win me over is really amazing, so if you love the color, go for it!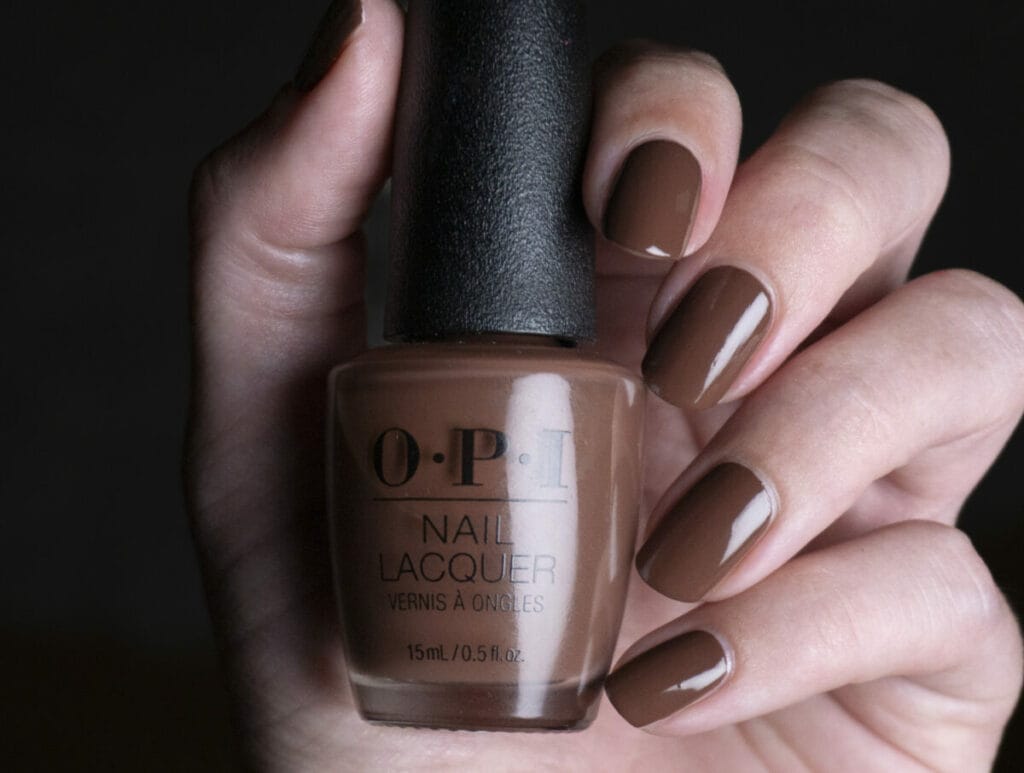 Meet OPI Espresso your inner self, the `winner' of summer! This color came out of nowhere and became super popular in August! I totally get it, because this chocolate brown is a great neutral that will speak to a lot of people. I wouldn't be surprised if we will still see Espresso your inner self in the next iteration of this post. The formula of Espresso your inner self is amazing, and you're seeing two coats in the picture above. I'm feeling really sophisticated and on trend right now while wearing this brown, so if you're looking for something like that, Espresso your inner self is the way to go!
Conclusion
I was really surprised by this season's most popular shades. The rise of pinks was quite predictable, but especially the appearance of OPI Coastal Sand-tuary and OPI Espresso your inner self really surprised me.
So what are my predictions for fall 2023? I think we will keep seeing Espresso your inner self (or similar shades), and I think Essie's Win me over is also here to stay. The pinks probably will not make it to the top 5 for fall, but we have to wait to see!