Yes! The first collection of 2024 is officially here. It's the new Essie Odd Squad collection! This is what Essie says about the collection:
Limited Edition Colors: Our Odd Squad collection features 6 bold and eclectic nail polishes that you can mismatch to match. it's in to be weird in 2024, so let's celebrate what makes us unique because it's SO not a phase
Odd squad (a deeply rich coffee brown)
Mismatch to match (warm raisin taupe)
Perfectly peculiar (bright minty green)
Offbeat Chic (bright minty green)
Never Basic (a muted, soft coral)
Not a phase (a red with cool undertones)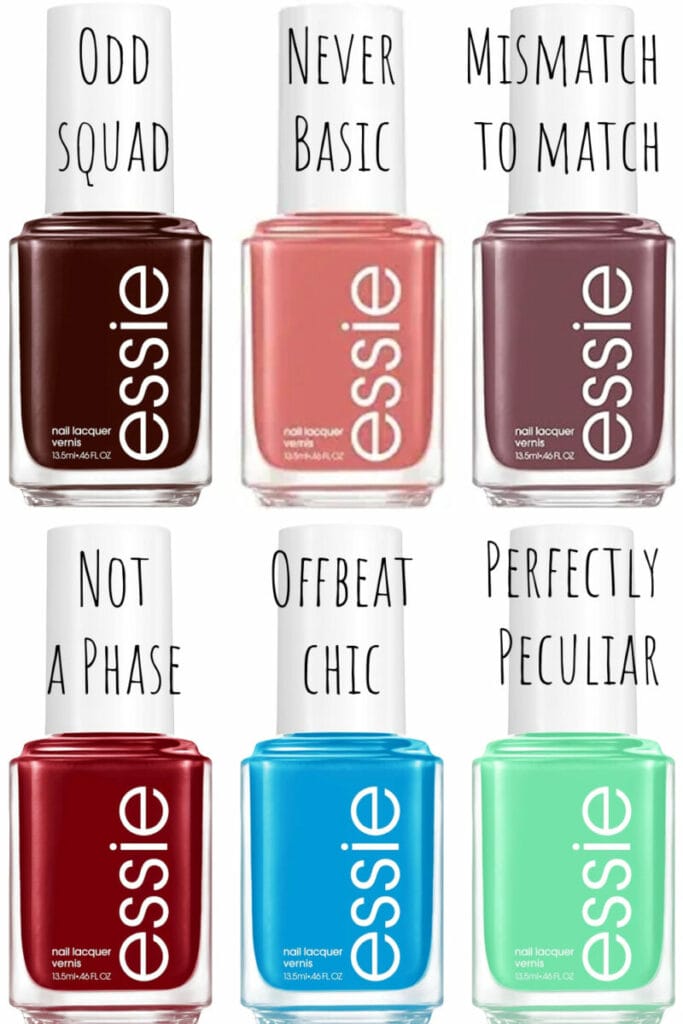 I'm going to be honest: I don't find any of these shades super 'weird'. What weird about reds, browns, and corals? Sounds like pretty normal nail polish colors to me! The only thing that is 'weird' is the color story of the collection (and by that, I mean ugly). I do see myself buying some of these shades, but it just seems like a random group of colors to me!
Another thing that I noticed, is that Essie is calling these shades Limited Edition. Normally, the first collection of the year always consist of new shades that are going to be added to Essie's permanent collection, but apparently they have decided to switch it up again!
Anyway, these shades are currently available over here on Amazon (affiliate link*) for pre-order. They will be released on November 17.
*As an Amazon Associate, I earn from qualifying sales.