I have some exciting Essie news again! A new collection has been spotted. I don't have a lot of information (even less than usual), but it's a gorgeous collection, and I thought it would definitely be worth sharing it. For now, I have titled this collection the midsummer collection. Essie always releases a midsummer collection during early summer in Europe, and for this collection, the timing checks out. Of course, I still cannot say it for certain, and I also don't know if this collection is going to be released in the US too (fingers crossed!).
As usual, the collection consists of six new shades. The names of the colors are going to be:
Kiss & Spell (A light blue)
Charmed & dangerous (a magenta purple)
Note to elf (a light pink)
Fawn over you (a light peach/coral)
Toad you so (an olive green)
Light & fairy (a warm yellow)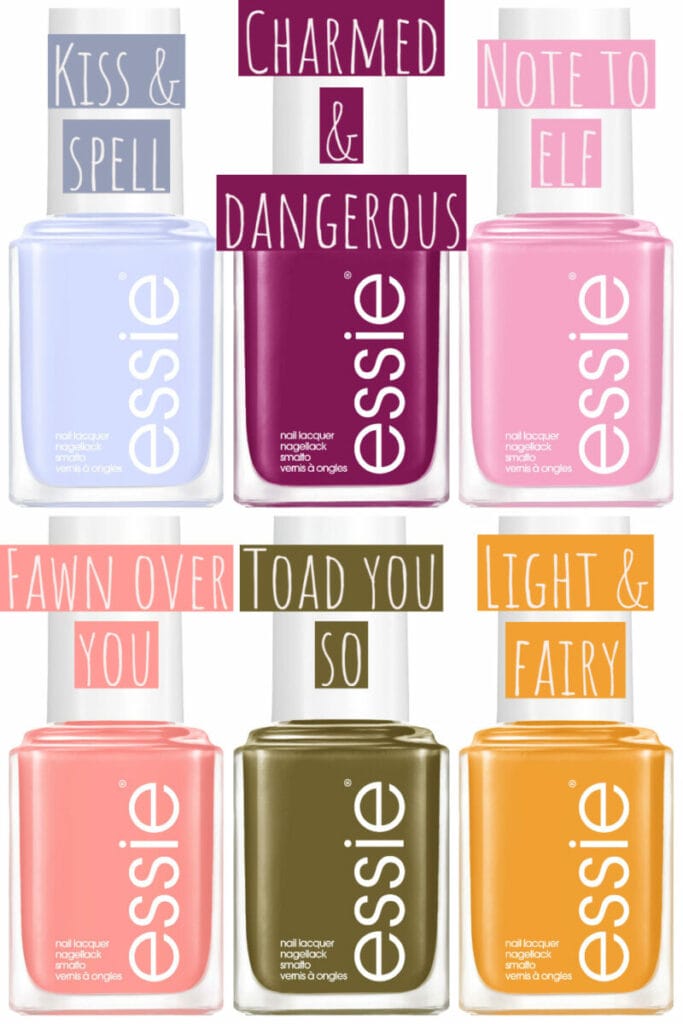 I'm personally way more excited about this collection than about Essie's new summer 2023 collection. I do, however, see some overlap with previously released midsummer collections. If you check out my post from 2021 over here, you will see that the light blue, magenta, peach and pink look very similar to that collection.
Let's hope a little bit more information will be available soon, and that we will soon find out if this collection is going to be released in other countries too. For now, you can order this collection from the danish store Lyko.