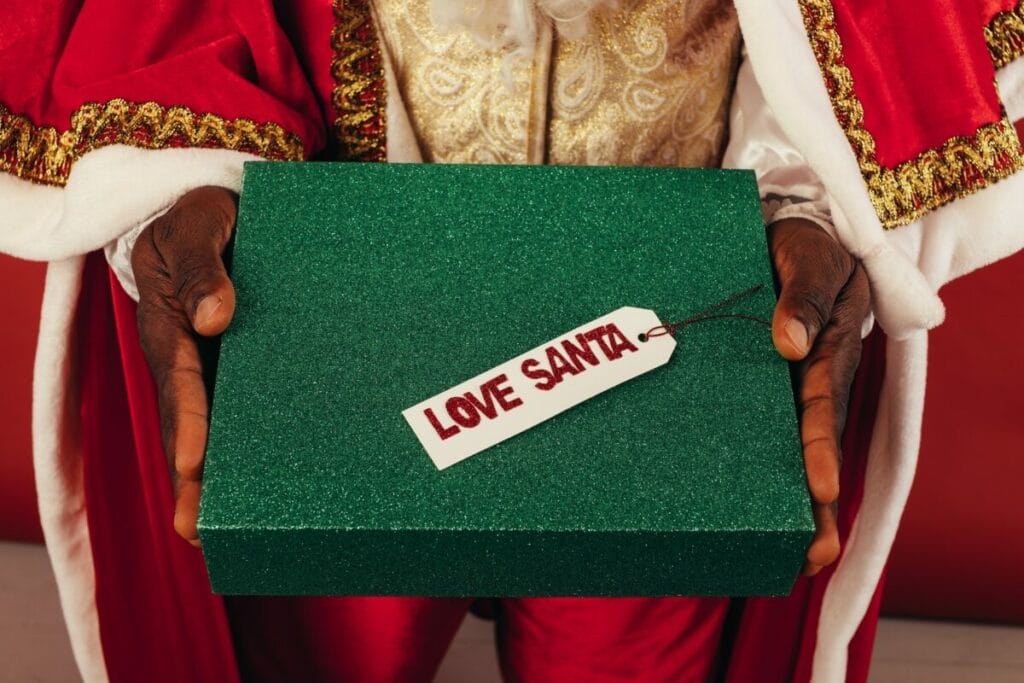 In terms of nail polish, I definitely consider myself more a 'fall girl' than a 'holiday girl'. Nevertheless, I'm always looking forward to seeing the holiday collection, and I'm definitely always looking forward to seeing OPI's Holiday collection. What the Holiday collections usually have in common is that we see more shimmers than cremes compared to regular collections, and for 2023 this is no different!
This year's collection is going to be called 'Terribly nice'. This is what I found online about it:
"For the holiday season, we make our gift list and double-check. It's not that simple, the world has a wise side and a less wise side. We know that this period is an opportunity to be bolder than usual, with gifts, decorations, outfits, and manicures! OPI celebrates without complexity the duality that inhabits us. So let's see, this year, which side the balance will tip because none of us is perfectly nice or perfectly bad! With the Terribly Nice OPI collection invites us to assume and have fun being both!"
The collection consists of 12 'regular' shades and 2 glitter shades, which OPI has been doing for while now for their holiday collections. The new colors are going to be:
Hot toddy naughty (a brown shimmer)
Five golden flings (a gold metallic)
Peppermint bark and bite (a dark green shimmer)
Hot and coaled (one of the glitters, a black base with multicolor glitter)
Rebel with a clause (the mandatory medium red creme)
Put on something ice (the second glitter; a light base with multicolored glitter)
Yay or neigh (a silver/grey metallic)
Let's scrooge (a teal shimmer)
Blame the mistletoe (a fuchsia shimmer)
Sickenly sweet (a lilac creme)
Salty sweet nothings (a nude/champagne metallic)
Shaking my sugarplums (a blue/purple shimmer)
It's a wonderful spice (a pink metallic)
Chill 'em with kindness (a white shimmer)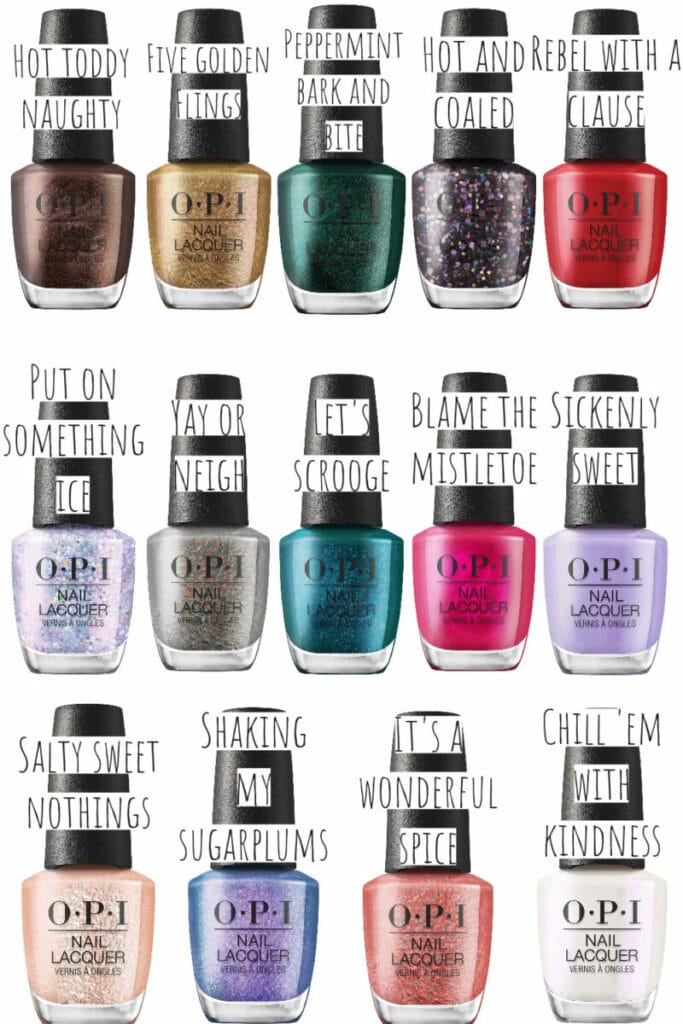 If you visit my announcement posts more often, you will know that these promo pictures that OPI usually releases are not super accurate. Especially, Salty sweet nothings, It's a wonderful spice, Yay or neigh, and Five golden flings seem to have a weird texture in the promo shots. It's possible that these shades have a similar metallic flake finish as OPI's Pixel dust (which just happens to be my personal favorite finish ever!).
The other shades that really stand out to me are Shaking my sugarplums (which reminds me of OPI's Leonardo's model color), Peppermint bark and bite and Let's scrooge.
Availability
This collection is officially going to be released on the 1st of October. But I'm imagining that presales will start soon!